Industries
Our products are able to withstand the most arduous environmental conditions and extensive usage in the Marine and Offshore O&G industries. As the only supplier with a strong presence and manufacturing line in Southeast Asia, we provide efficient after-sales onsite support for vessels within the region. Our stringent cost control strategy allows for the most competitive prices which translate to cost savings to our customers.
Our location
Singapore is a sovereign island city-state in maritime Southeast Asia. It lies about one degree of latitude (137 kilometres or 85 miles) north of the equator, off the southern tip of the Malay Peninsula, bordering the Straits of Malacca to the west, the Riau Islands (Indonesia) to the south, and the South China Sea to the east.
Advice
After early years of turbulence and despite lacking natural resources and a hinterland, the nation rapidly developed to become one of the Four Asian Tigers based on external trade, becoming a highly developed country; it is ranked ninth on the UN Human Development Index and has the second-highest GDP per capita (PPP) in the world.
Watermaker
A reliable reverse osmosis water maker should contain good pre-treatment, conservative design of high pressure pumps and excellent piping design for ease of maintenance. Designed and manufactured with these points in mind, our ULTRO Reverse Osmosis Watermaker delivers more than superior performance and durability, customers benefit from an efficient sales support from our global network of offices and agents.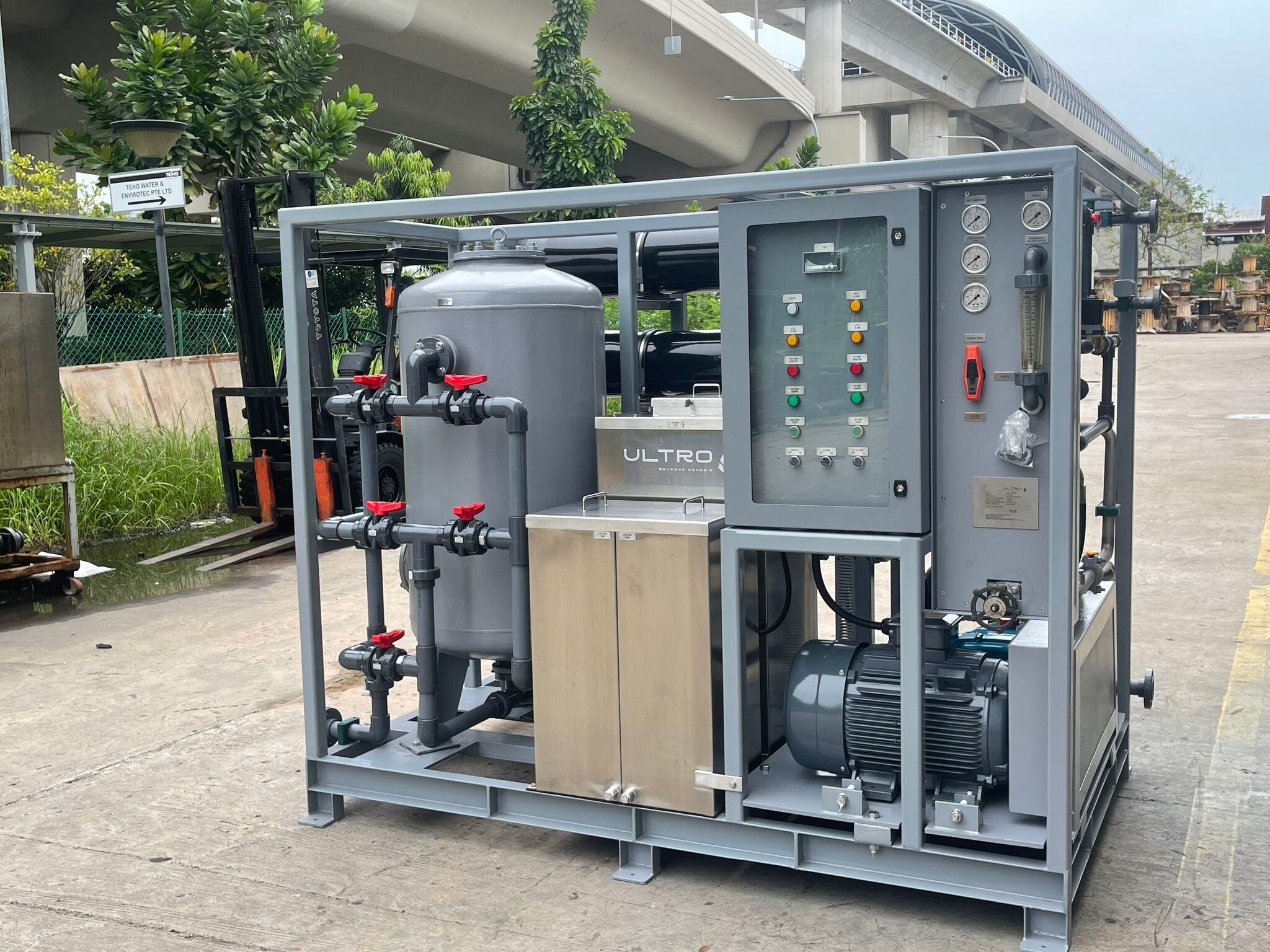 Marine sewage treatment
Our STP has been tested against the other high performance STP in the market and the result is as follow: marine Sewage Treatment Plant
Cat pumps
Available in various materials, our high pressure cat pumps are catered meet the different level of corrosion and arduous environmental conditions in the Marine and Offshore O&G sectors.
Marine pumps
Gianneschi is established since 1969 and has over 40 years of experience in manufacturing marine pumps for luxury boats, work boats and small military units from 12 to 120 meters in length.Engeneering and sMarket leader in luxury boats, work boats, and small military units
Osmosis water maker
Renowned in Singapore and Southeast Asia with proven track records, ULTRO Reverse Osmosis Watermaker provides solutions for clean potable water both on land and out in the sea. Driven by more than 10 years of industrial experience and thorough product knowledge.
Hydrophore systems
Hydrophore system is used on board vessel to stabilise water supply to various parts of the ship at different height. It helps to maintain constant pressure and flow in the pipelines at all level of the ship for different usage.


LASCO Fittings manufactures Schedule 40, Schedule 80, Insert, CTS, DWV, Irrigation and Swing Joints to strict industry standards with a reputation for quality product, innovation, and technical leadership.
Hot water calorifier systems
Available up to 10,000 litres in tank capacity
Customization possible for various functions such as the integrated control function, alarm options, number of circulation pumps and heater size. For safety precaution, Hot water calorifier system is designed with multiple safety points to cut off the heater